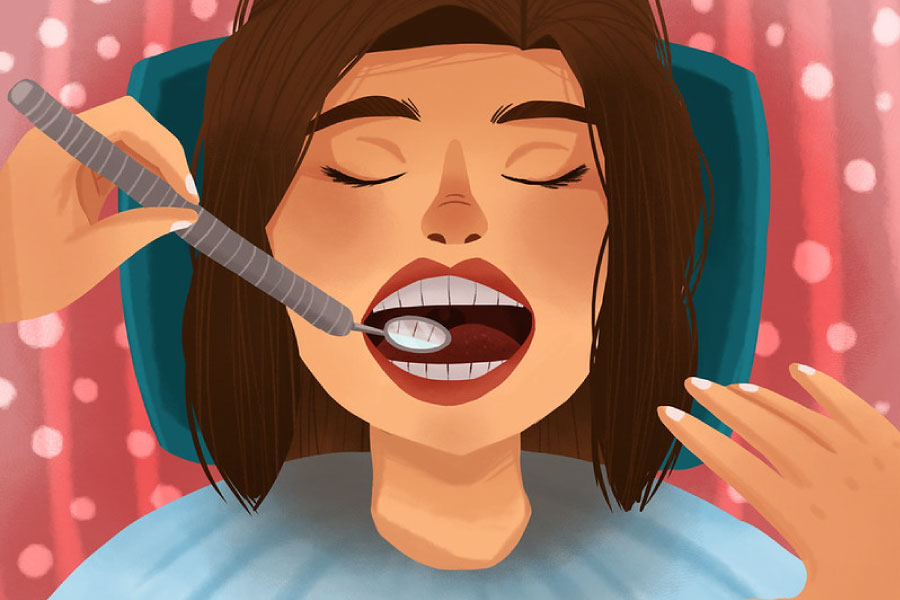 Like any other dental restoration, dental fillings need to be removed and replaced once they are worn out. This is because we want our patients' restorations to look great and blend in with the rest of their smiles. Additionally, worn-out dental restorations may not protect the teeth as well as they used to, meaning tooth decay and infections can occur as a result.
Composite Fillings
Our office provides composite dental fillings, which are also known as tooth-colored fillings. Composite fillings last between 10 and 15 years on average. To help your fillings last for as long as possible, we recommend practicing great oral hygiene at home and visiting our office regularly for routine cleanings and exams. It's also super important to not chew on anything that you should not chew with natural teeth, like ice, popcorn kernels, and hard candy.
Replacing Fillings
So, how will you know when it's time to remove a dental filling and replace it with a new one? It's usually difficult for patients to determine this on their own. Sometimes, a filling may feel loose in the tooth. If you notice a crack in the filling, it should be replaced as soon as possible. You may think that a small crack is not a big deal, but even the tiniest entryway provides harmful bacteria with access to the unprotected part of the tooth.
If your filling appears discolored or stained, that can be a sign that the filling is old and needs to be replaced. Or you may just want to get a new filling placed that matches the shade of the tooth for cosmetic reasons. If you have a silver filling and you'd like it to be replaced with a tooth-colored filling, our team would be happy to help you with that as well. Dr. Oushy is trained in the Safe Mercury Amalgam Removal Technique (SMART).
Family Dental Care at Santa Teresa Smiles
The best way to know for sure if an old filling needs to be removed and a new one needs to be placed is by visiting your Santa Teresa dental office for a professional opinion. Dr. Oushy is an experienced dentist in Santa Teresa, NM and El Paso, TX. She would be happy to examine your teeth and dental restorations to determine the best course of action. Contact us to schedule your appointment at either one of our locations.
CONTACT US