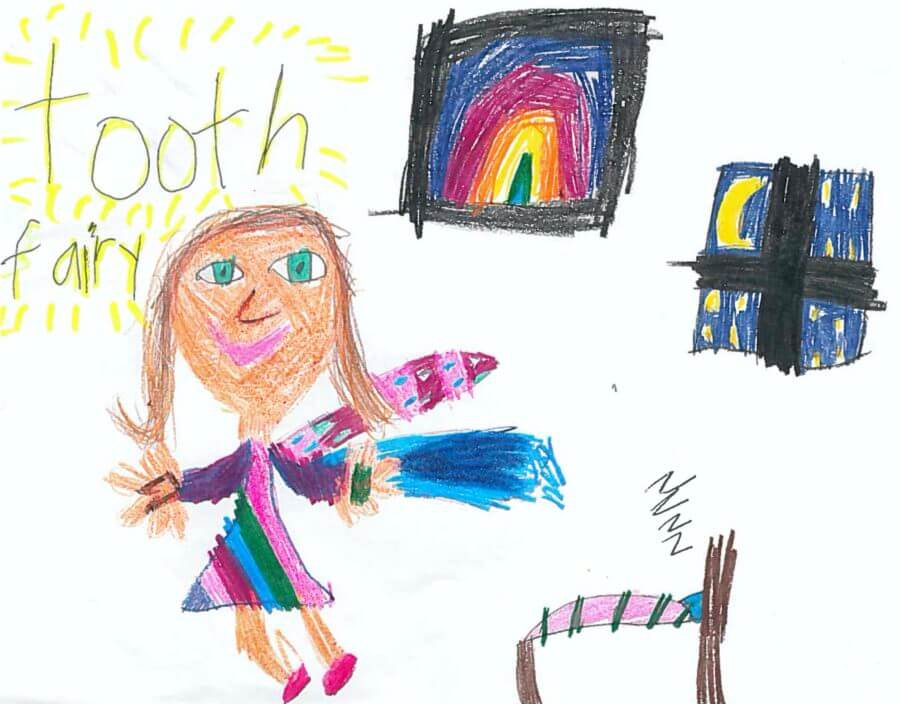 Did you know that February 28th is National Tooth Fairy Day? Here's a little history in honor of this fun dental tradition.
Losing Baby Teeth Is a Rite of Passage
Many cultures have had customs associated with the ritual of losing baby teeth. These often involved animals, spirits, or saints and sometimes included a payment or token in exchange for the tooth. A charming 18th-century French fairy tale with a bad king, a good queen, and a mouse-turned-fairy possibly influenced America's relationship with the Tooth Fairy. After all, the fairy mouse saves the day by hiding teeth under the king's pillow.
The Modern Tooth Fairy
The Tooth Fairy is a relatively new American tradition. Its first print appearance was in a 1908 "Household Hints" column in the Chicago Daily Tribune: "Many a refractory child will allow a loose tooth to be removed if he knows about the Tooth Fairy." The author goes on to suggest that the tooth be placed under the pillow at night and replaced with a little gift. How the widely accepted Tooth Fairy as we know it today came from these humble beginnings is a mystery, but a play in 1927, a children's book in the late 40s, and the explosion of Disney fairies and fairy godmothers in the 1950s surely contributed.
What Does the Tooth Fairy Look Like?
Most people picture the Tooth Fairy as a woman. However, popular art has depicted this character in many forms, including a winged child, pixie, little old man, dental hygienist, and even a dragon. Unlike the iconic image of Santa Claus, children aren't bothered by alternate depictions of this tooth-collecting creature. And almost all children don't feel traumatized or betrayed when they learn it isn't real, and still enjoy playing along with the myth.
Make the Tooth Fairy Your Ally
This tradition is a great way to help comfort children when they lose a tooth. But you can use the Tooth Fairy to your advantage in other ways. She can:
Praise your children for clean, cavity-free teeth by providing a certificate or additional reward for good brushing.
Write positive notes, encouraging children to care for both their baby teeth and their new "grown-up" teeth.
Take photos to memorialize the changes in your child's smile. Your child may even enjoy leaving a photo of their smile under their pillow as another keepsake for the Tooth Fairy when she collects their tooth!
Santa Teresa Smiles Is Here to Help!
Regular checkups are part of establishing good dental hygiene habits. Our Santa Teresa dental team is ready to celebrate these smile milestones with your family! Dr. Oushy has a gentle manner that will put your child at ease. Your entire family is sure to enjoy our comfortable office and our comprehensive dental services. Call us at (575)-332-4047 or fill out our online contact form.
CONTACT US