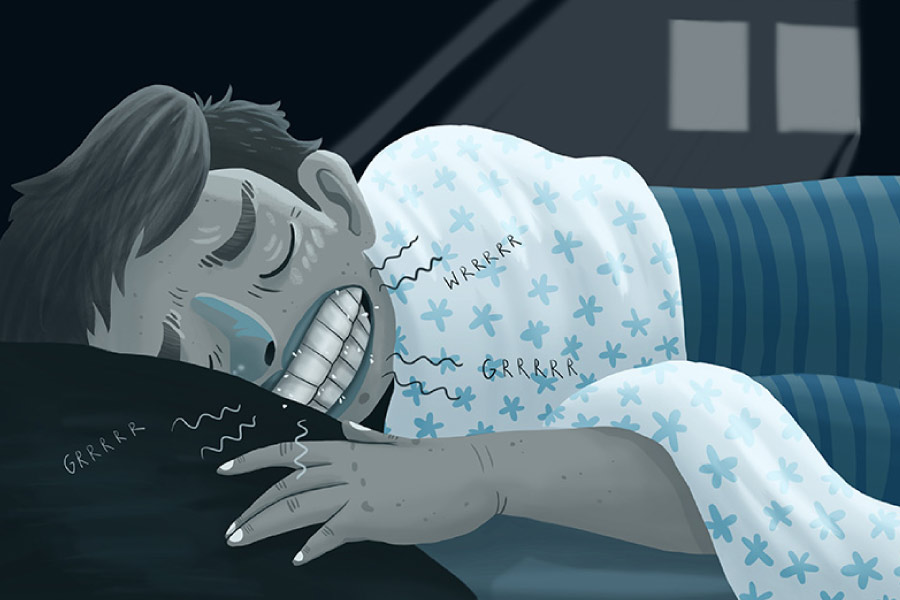 Teeth grinding, or bruxism as it's officially known, can have a lasting and irreversible impact on your teeth. The problem is, you don't usually know you're doing it. Since most of us grind while we sleep, it's pretty hard to get a handle on the habit. That's where a custom nightguard comes in. In this blog post, we'll cover the basics of this beneficial oral appliance.
What Are the Signs of Nighttime Grinding
First of all, you need to know if you need a nightguard. While it's hard to catch yourself grinding in your sleep, there are plenty of signs that you may be doing it. Your partner may even notice the loud grinding and clenching sounds that accompany the habit. Other signs include flattened or chipped teeth, frequent headaches and earaches, tooth pain and sensitivity. If you think you might be grinding be sure to bring it up with Dr. Oushy at your next regular visit.
Benefits of Using a Custom Fit Nightguard
Unfortunately, a nightguard won't completely stop you from grinding. But it will go a long way to lessen the impact of the habit. There are myriad benefits to using a nightguard. By ensuring that the top and bottom teeth don't make contact during the night, the night guard will protect against damage to the teeth that clenching and grinding can cause. It will also reduce the tension and resulting pain on your jaw, preventing headaches and ear pain. Because of these effects, the nightguard will help you, and your partner, achieve a healthier sleep.
Custom Fit Nightguards in Santa Teresa, New Mexico
Ready to reform your sleep habits? Here at Santa Teresa Smiles, we'll have you fitted for a custom nightguard in no time, and you'll be on your way to better sleep. Give us a call or click on the contact button below to request your next visit.
CONTACT US